11 Things I Love About Laos
Random things that are awesome about living in Luang Prabang, Laos
I'll be moving out of Laos in a week or two (or three…) and I have grown to love this country more than I ever imagined. It surprised me how quickly Luang Prabang has come to feel like home. Here are some of the characteristics, quirks, and sights that I have come to love the most.
1)      Packs of laughing novice monks going everywhere doing everything with their matching robes and umbrellas.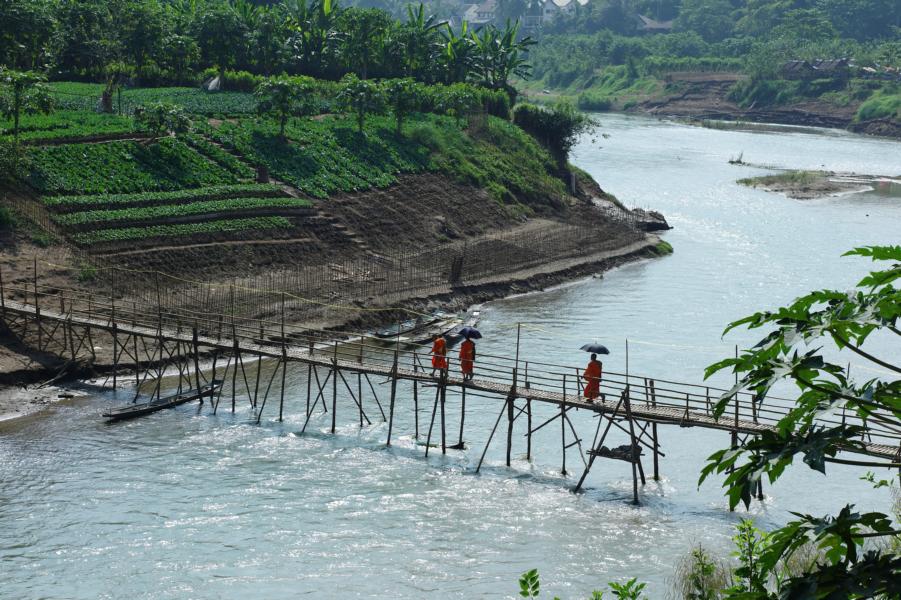 2)      Sunsets – catching as many sunsets as possible. Being somewhere and realizing that the sky is about to burst with color and being like, I have to get to the Mekong now!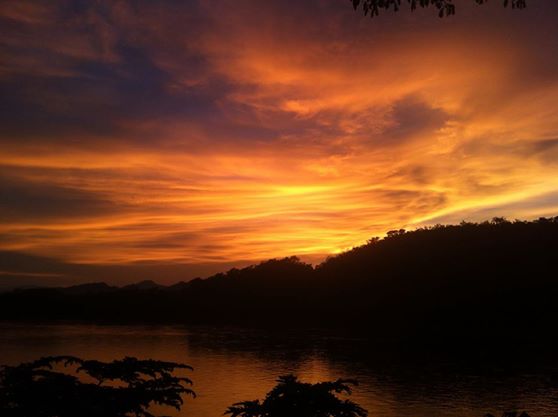 3)      Phousi mountain sunrise – Only did this once when my friend was in town but it was peaceful and quiet and absolutely beautiful. The cool morning air was actually freezing because we were so sweaty by the time we got up to the top. The best thing is that, unlike Phousi mountain sunsets, we had the whole place to ourselves. AND you could see tiny dots of saffron robes beginning to line down the streets.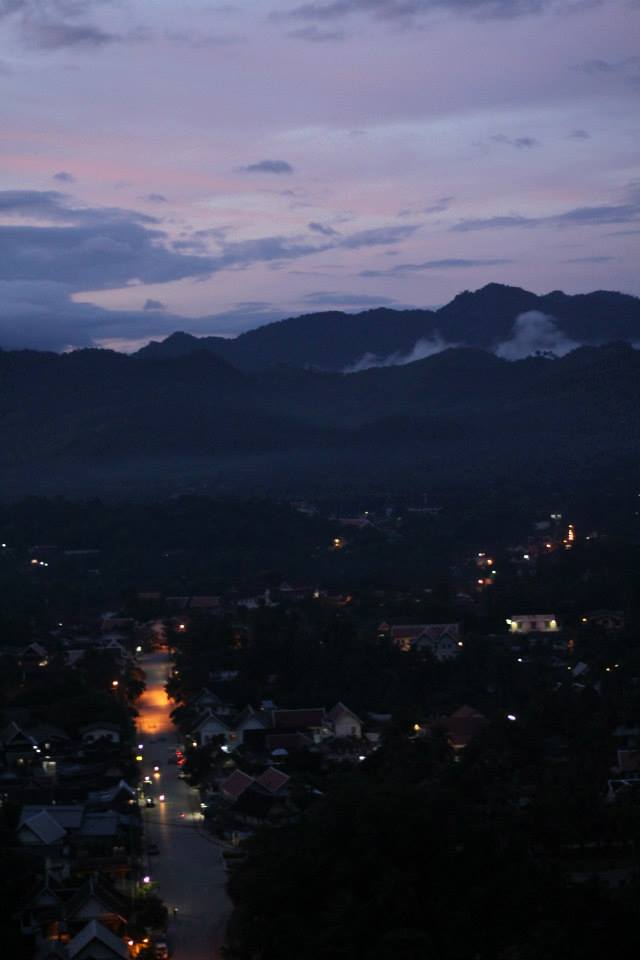 4)      Also sky related – fluffy clouds, sunny blue skies that turn to a downpour of rain that turn to sunny blue skies again, and rainbows.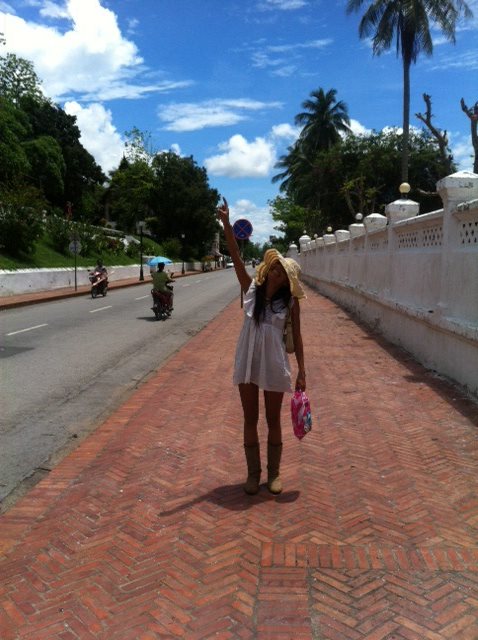 5)      Fun Transportation – Boats. For me, going on a boat has always been a fun or recreational purposes and driving a car is for practical or functional purposes. For a lot of places and people in Laos, boats are a necessary everyday functional form of transportation.  Motorbikes. Once I got over burning myself on the exhaust pipes, I loved riding on the back of motorbikes (and occasionally driving). Bicycles. Riding bikes with friends is so fun and free, plus it's accidental exercise!  Tuk Tuks. I like the funny name, I like the paint jobs, I like the way they sound like they'll break down at any moment, I like the friendly drivers (if they're not trying to rip me off).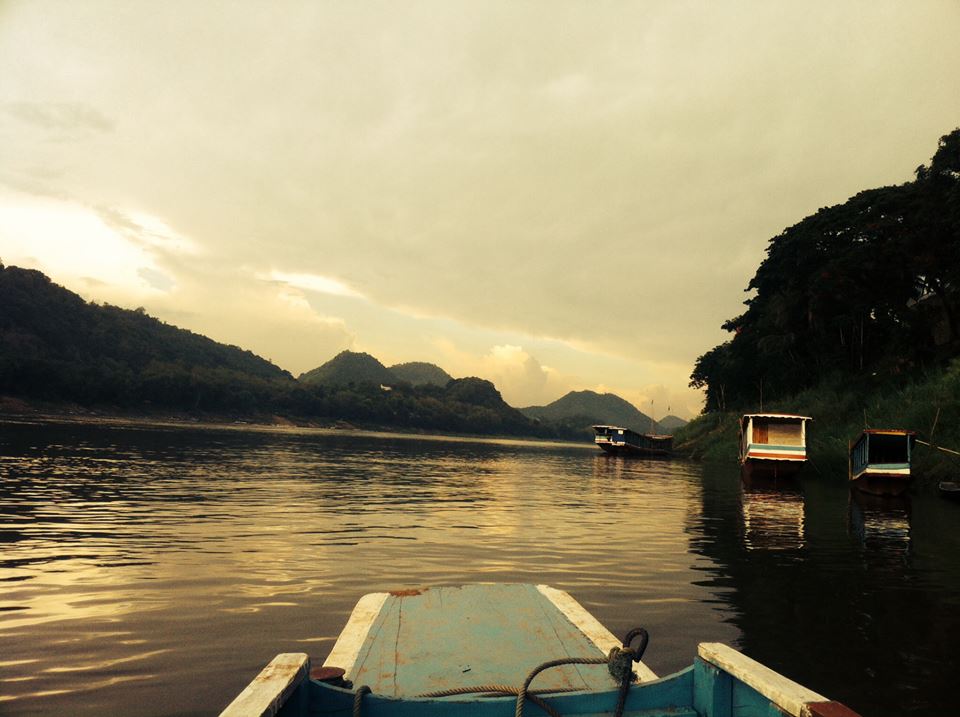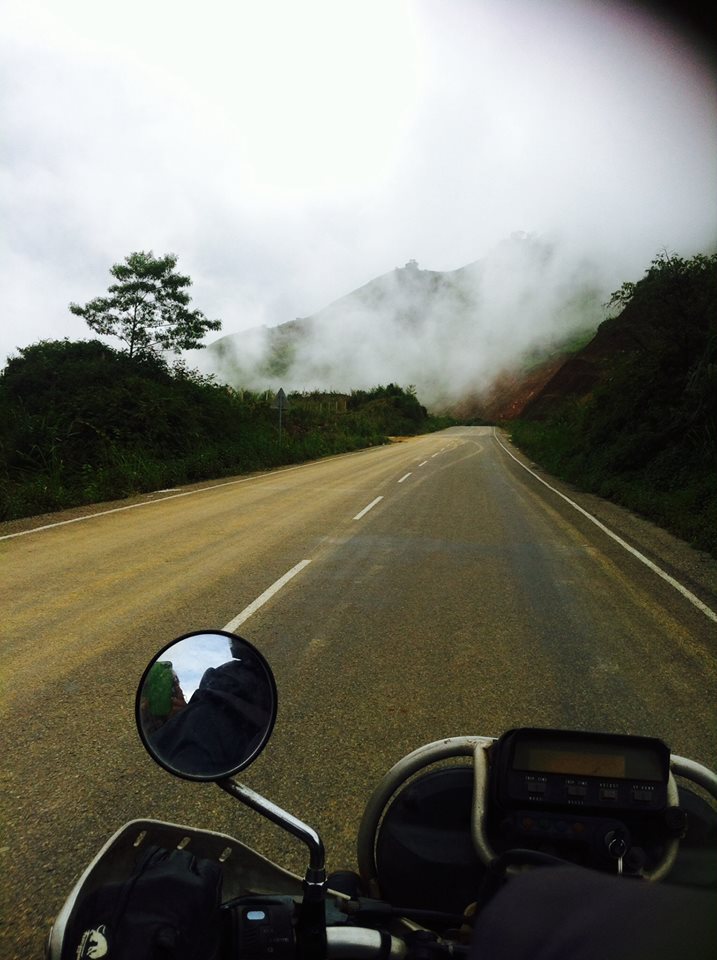 6)      The color green – Being here during the rainy season means that I have seen EVERYTHING TURN GREEN. Considering that green is my sometimes favorite color, this has been wonderful.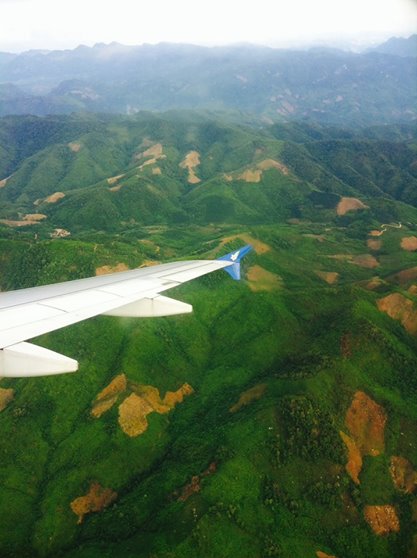 7)      Food!  A couple of standouts: the fried stuffed bamboo shoots from the street that I was obsessed with for a month and ate almost every day that very nearly made me fat.  Sticky rice! Because who doesn't like to play with their food?!  Chinese BBQ – can you handle the spice?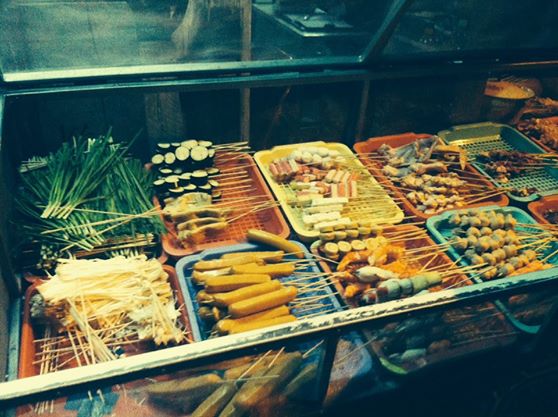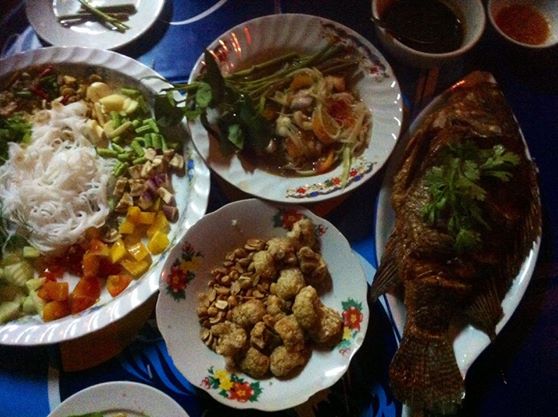 8)      Beer Lao with ice – at first the weirdest thing ever, but it didn't take long for me to see the merits: keeps you hydrated, keeps your beer cold, and maybe even makes it taste better.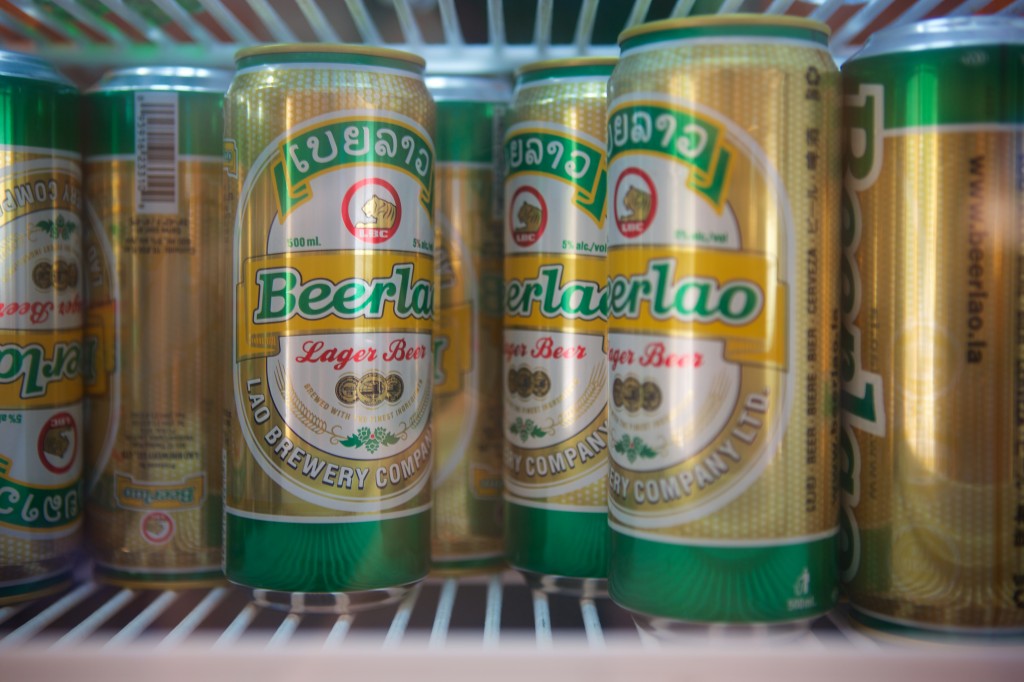 9)      Cute dogs everywhere! I love seeing groups of dogs hanging out like groups of friends and walking down the street like they have somewhere they have to be.  As a friend once said, "Look at these dogs, acting like people."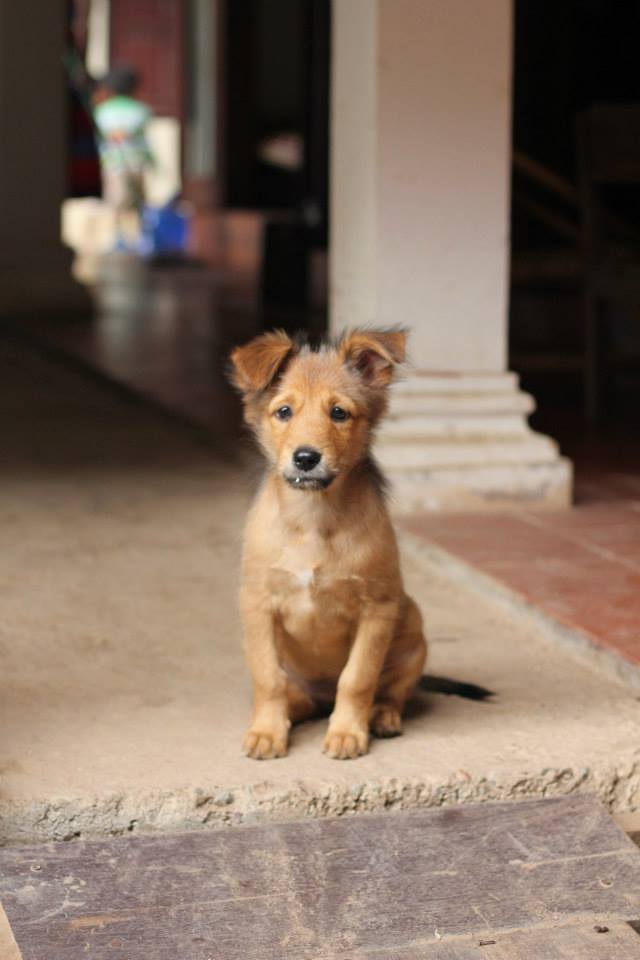 10)      Pools – it was HOT and pool days saved me. Special shout outs to Luang Prabang View and La Pistoche.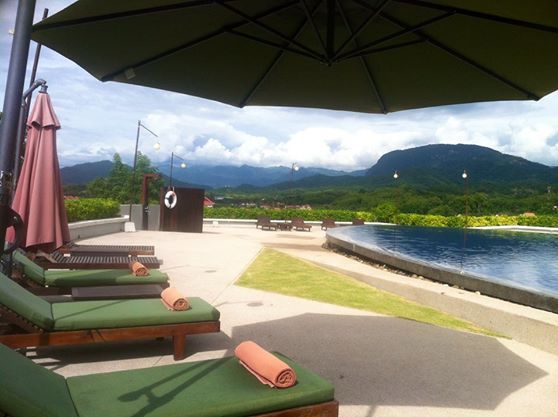 11)      Hair washes – I had never gotten my hair washed by someone else just for fun before coming to Laos. You go in, lie down, have your scalp violently scrubbed for 30 minutes, and your hair is clean for at least a week.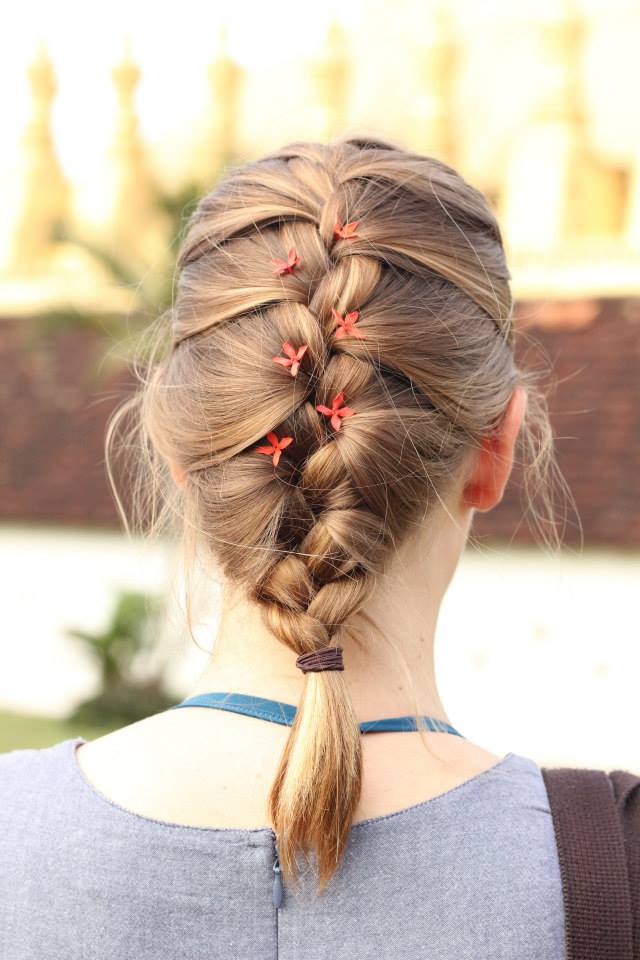 And so many many more: people I've met,  friends I've made,  bars I've frequented,  out of town trips,  Tiger Trail…….!)
This article has been provided by Tiger Trail, known for alternative & adventure tours in Laos with a focus on sustainable tourism, offering a personalized travel experience in Laos!