A New Pediatric Hospital Opens Up In Luang Prabang
Khou is an eight year-old girl from the village of Nong Khuay, a Khmu community two hours away from Luang Prabang. Ostensibly like other kids her age, she actually suffers frequent seizures and shows signs of a development disability. Because access to quality healthcare in Nong Khuay – and most rural villages in Laos – is unavailable, Khou has never been diagnosed, treatments never investigated. Until now.
We had heard about Khou a few months ago from our friends at World Volunteer, an organization that offers service learning projects in remote villages. They got to know her and her family while visiting Nong Khuay over the course of several weeks, as the village is one of the locations of the Eco Bungalow project, the community tourism initiative Tiger Trail and World Volunteer are developing together. There was a buzz around town about the new children's hospital in Luang Prabang opening sometime in February, and so with the family's permission, we contacted the hospital to set up an appointment.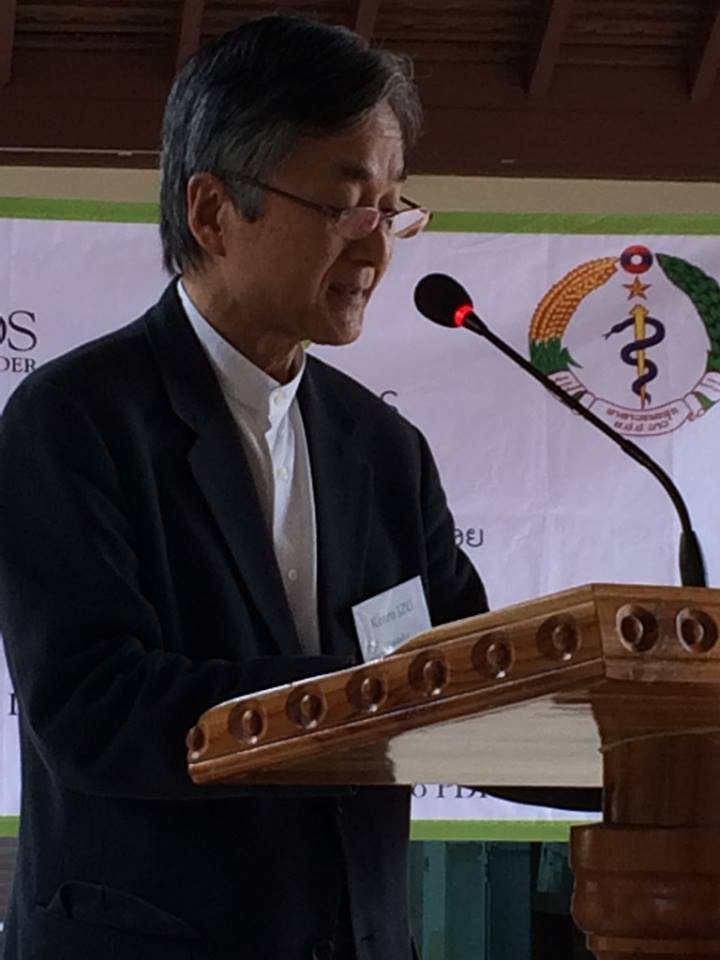 Lao Friends Hospital for Children is the realization of the kindness of renowned Japanese photographer, Kenro Izu. While visiting Cambodia in 1994, he was struck by the needless death of a little girl in a hospital in Siem Reap; had the facility waived the $2 cost of the treatment, $2 that her parents didn't have, she might have survived. Soon after, Izu founded Friends Without A Border, a non-profit organization based in New York, with the goal of "providing high-quality and compassionate medical care to the children of Southeast Asia." In 1999, the Angkor Hospital for Children opened in Siem Reap and has since helped over one million children.
Recognizing the absence of quality pediatric care in Laos, Izu set out to build a similar facility in Luang Prabang, and on 11 February, 2015, returned to celebrate its grand opening. Following the same model as Angkor Hospital – Treatment + Education + Prevention – Lao Friends Hospital for Children (LFHC) will provide quality healthcare for the children of Laos – for free.
With a World Volunteer group leader, I met Khou and her family at LFHC, an annex of the Luang Prabang Provincial Hospital building, but to respect their privacy, I hung around the waiting room during their appointment. I joined about 20 other people sitting on teak benches in the cream-colored hall, an open and bright area that looks out to the surrounding mountains. At the front of the room sits a simple desk where patients check in, and that's where I met some of the staff.
Mr. Khamsone Phasouk, born in Laos and raised in the United States, returned to Laos to work at LFHC as a volunteer laboratory technician. When I commented on how busy it was, he said "today it feels like the busiest day we've had so far," perhaps beating last week's record of nearly 55 patients per day.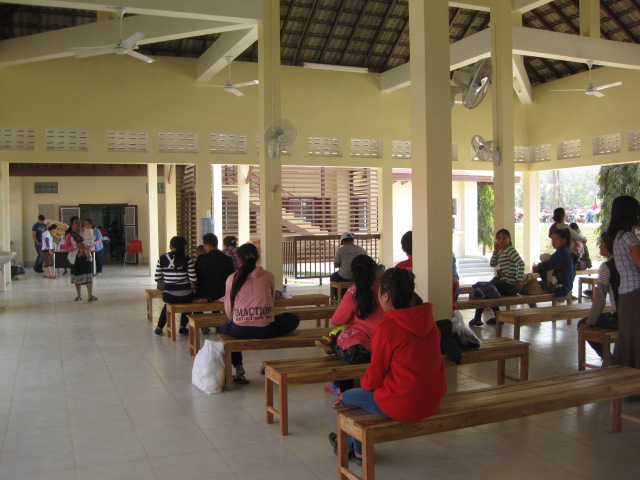 Susie Werner, an American volunteer, described the most common problems they'd seen in the past two weeks: vomiting, diarrhea, coughing and malnutrition. All treatable illnesses. They have plans to start a malnutrition clinic and are considering implementing it in the waiting room, an innovative idea that would easily reach the target audience.
"I just retired from nursing after 48 years," she said when asked how she ended up in Luang Prabang. She had worked in the Angkor Hospital for Children and when a friend told her about the opportunity to join LFHC, she thought, "I can do that. If I can help, I will do that."
While LFHC currently only offers outpatient services, it will eventually develop into a full service outpatient-inpatient facility and operate as northern Laos' primary pediatric ward. And in ten years, Friends Without A Border will hand over its leadership of LFHC to the Luang Prabang Provincial Hospital.
Khou received a positive diagnosis. The doctor thinks untreated malaria contracted years ago is the root of the problem. She's a resilient young girl, her body and mind highly developed given her circumstances. She was prescribed medicine to manage the seizures and exercises to strengthen her cognitive abilities. The doctor wants to see her again next month and we're hopeful that Khou will have improved significantly by then.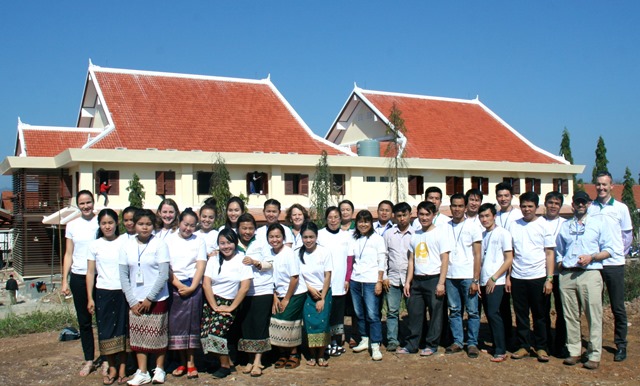 We are so grateful for the compassion of our friends at World Volunteer, and so inspired by the commitment of LFHC volunteers that we envision establishing a healthcare internship program that brings skilled medical professionals to Laos to share their expertise. We've already begun talking with LFHC about how to collaborate and pool our resources for the benefit of kids like Khou.
In the meantime, if you're a medical professional inspired to help, please visit their website at https://www.fwab.org or stop by the visitor center across from Dara Market in Luang Prabang.
By Kathy
This article has been provided by Tiger Trail, known for alternative & adventure tours in Laos with a focus on sustainable tourism, offering a personalized travel experience in Laos!