Chinese Tourist 'Invasion' Feared As High-Speed Laos-China Railway Will Boost Visitor Numbers Dramatically
Source: South China Morning Post
When Chinese low-cost retail chain Miniso opened a shop in June on Sisavangvong Road, the main thoroughfare of Luang Prabang, it was the talk of the town. Not because of its cheap cosmetics, toys and household items.
The shopkeepers had erected a flashing red and white neon sign; not unusual advertising bait elsewhere but forbidden in Luang Prabang, the royal capital of Laos until 1975 and a Unesco World Heritage Site since 1995.
"It was completely against Unesco rules," says Georgie Walsh, general manager of Diethelm Travel (Laos). "For Diethelm, when we set up shop in Luang Prabang we had to have our sign made out of wood, and we had to use the colours black and gold."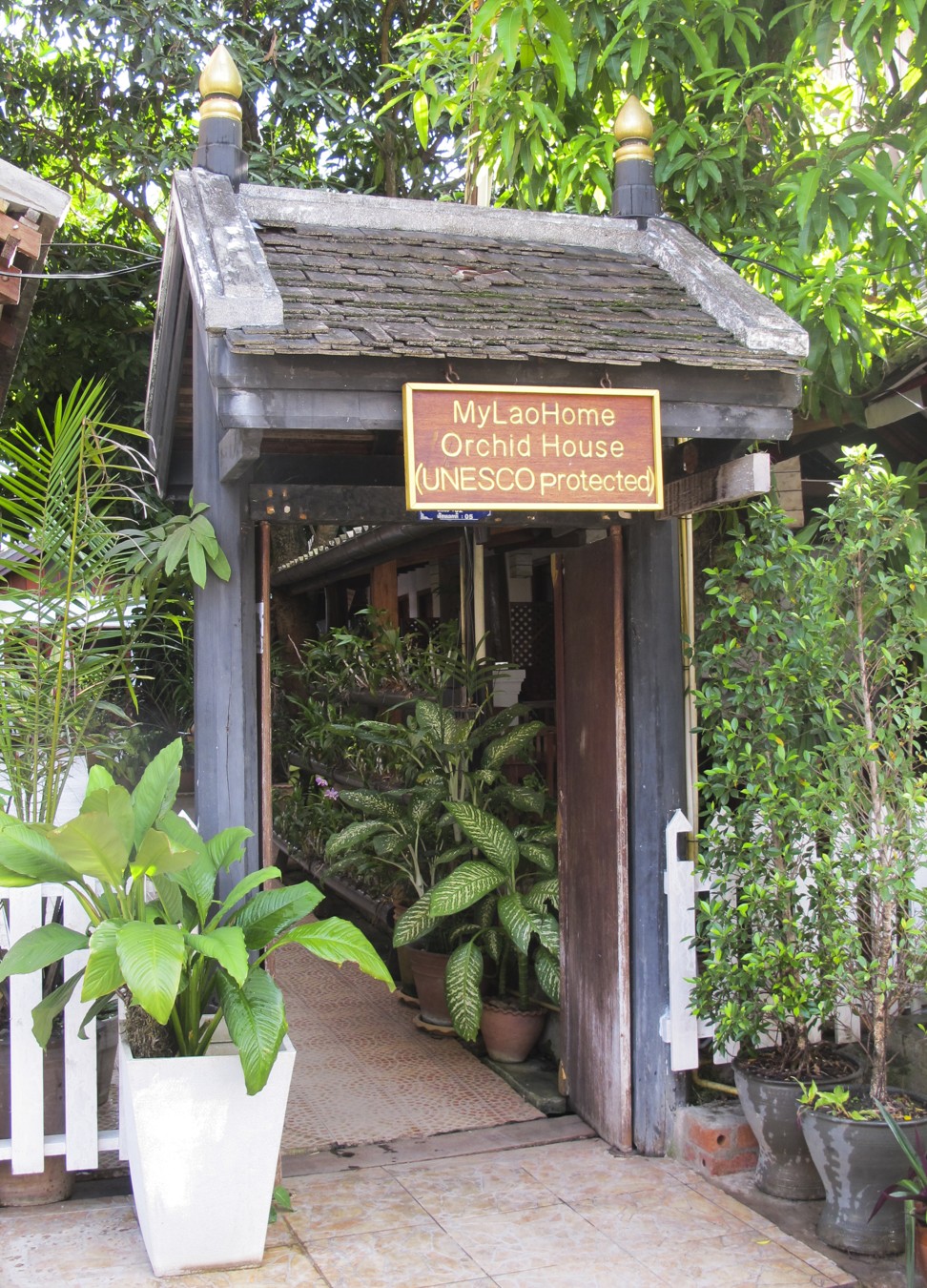 After a flurry of complaints were lodged with local authorities and Unesco officials, Miniso replaced the neon sign with a wooden one, notching up a small victory for preservationists and proponents of sustainable tourism, and offering possibly temporary relief for those fearing a "Chinese invasion".
Trepidation about a huge influx of Chinese tourists into the small Southeast Asian country – with a population of just 6.8 million – was heightened last year when construction was started on the high-speed Laos-China Railway.
The 414km link joins Boten, on the Laos-China border, to Vientiane, the Laotian capital, with stops along the way at the ancient capital Luang Prabang and Vang Vieng, a hipster hang-out on the Nam Song River.
The railway is one of a number of multibillion-dollar Chinese-funded projects underway in the country, ranging from development of special economic zones and hydroelectric dams to hospitals. However, Luang Prabang's Unesco World Heritage Site status makes the railway particularly sensitive.
Chinese nationals accounted for about 11 per cent of Laos' 3.86 million tourist arrivals last year, a figure that was down overall by 8.6 per cent from 2016. In 2017, Chinese tourists were one of the few markets to grow, up 17 per cent to 639,185 arrivals. Thai tourists are consistently the most numerous, with Vietnamese in second place.
Many Chinese enter Laos via a border crossing, driving from Kunming, the capital of Yunnan province, to Luang Prabang and Vang Vieng. Some 210,133 Chinese tourists crossed the land border last year.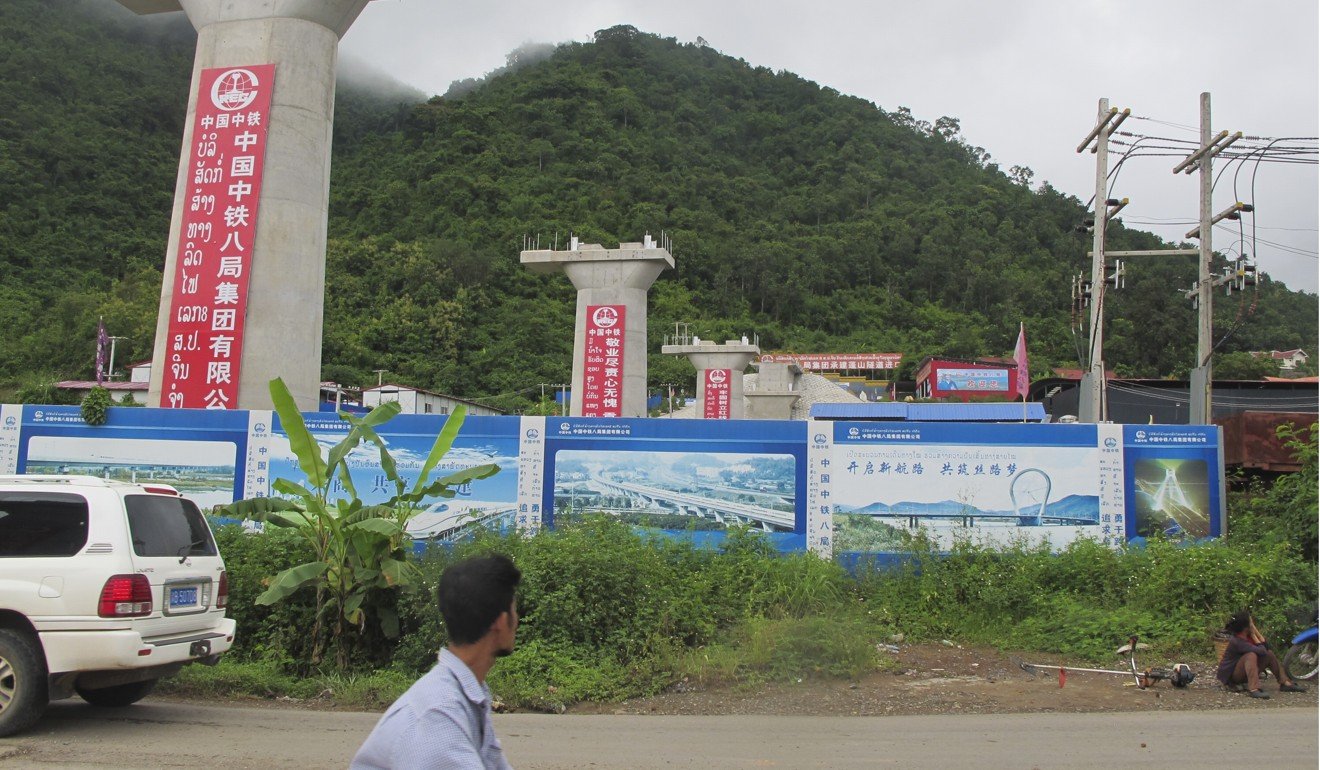 Once the US$6 billion Laos-China Railway opens, officially scheduled for December 2, 2021, the number of Chinese visitors could skyrocket. The railway will cater to a 160km/h passenger service and a 120km/hr freight service.
With 66,392 Chinese nationals visiting Luang Prabang last year, up 4.9 per cent, that number could swell to hundreds of thousands when the trains begin to run, overwhelming Luang Prabang's hospitality infrastructure and its provincial population of less than 450,000.
"The railway will be a challenge but also an opportunity," says Steven Schipani, a tourism sector expert at the Asian Development Bank. "The opportunities are going to include a lot more Chinese visitors that are going to have the chance to come to Laos. So the Lao tourism industry should be preparing for that."
Some say that Laos, a landlocked country that came under one-party communist rule in 1975, could do with the business.
"Luang Prabang, in general, is quite a hard sell," says Andrea Vinsonneau, products manager for EXO Travel. "Laos is already a hard sell. It is sandwiched between these five countries – Cambodia, China, Myanmar, Thailand and Vietnam – that claim a bigger [share of the] limelight. "
The country, which is half the size of France, has neither beach resorts, stunning ruins such as Cambodia's Angkor Wat and Myanmar's Bagan temple complex, nor sophisticated infrastructure and services like Thailand and Vietnam.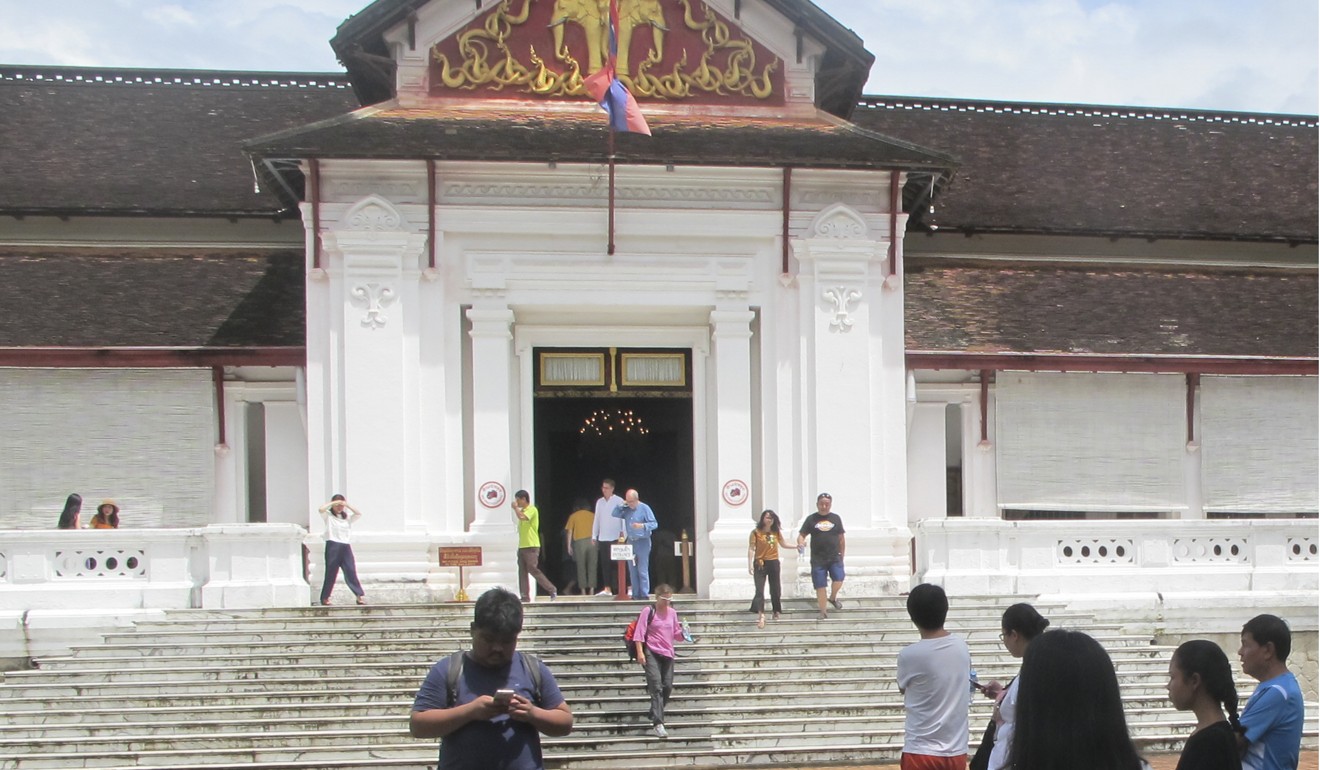 Development agencies have long advised the Laotian government to promote eco-tourism and sustainable-culture-related tourism as viable niches for the country in the regional travel market.
To some extent, this sustainable niche has been achieved in Luang Prabang, a magnet for Buddhism-related tourism. There are beautiful temples such as Wat Xieng Thong, and the spectacle of scores of monks collecting alms every morning from local residents.
There are also natural attractions, such as the Mekong River, which defines the western bank of the Luang Prabang Peninsula, and the nearby Kuang Si Falls, Tad Sae Waterfall and Pak Ou Caves.
Man-made attractions include the Bamboo Experience village (a chance to learn all things bamboo-related), the Elephant Rehabilitation Centre in nearby Xayaburi province, and the recently opened Pha Tad Ke Botanical Garden, a short river ride away from town.
Luang Prabang's hotels have gone upmarket over the past five years, with many international chains now represented, including the Amanti, Avani, Belmond, Pullman, Rosewood and Sofitel. Most are located outside the "heritage zone". This reflects how popular a destination Luang Prabang is for travellers from Europe and North America.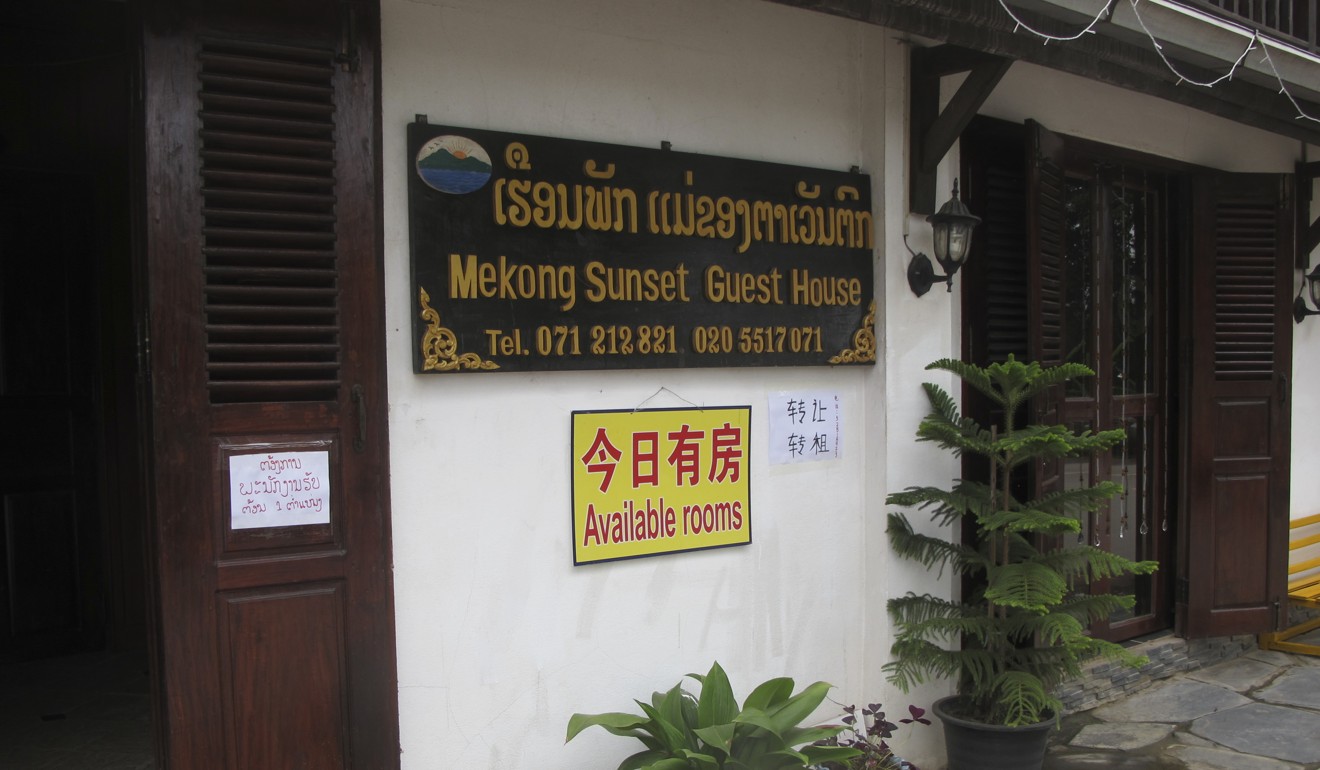 The prospects for the Lao private businessman are not good. You lose your skills, and in the long run you lose your dignity and fighting spirit
However, in expectation of more regional visitors, many town-centre Luang Prabang residents have sold or rented out their properties to Chinese, South Korean or Vietnamese investors. The Mekong Sunset Guest House, for example, previously operated by a Lao national, is now run by a Chinese family from Guangxi province.
"It is nice and quiet in Luang Prabang," says the guest house's Chinese receptionist, who cannot speak Lao.
Most local owners of guest houses and restaurants in Luang Prabang don't have the language skills or marketing savvy to target Chinese, Korean or Vietnamese tourists, so it is easier for them to offer a long-term lease to a foreign investor from one of the three countries and get a lump sum up front that they can spend on a car or a new house outside the old town.
"The prospects for the Lao private businessman are not good," says one Laotian economist in Vientiane, commenting on the trend. "You lose your skills, and in the long run you lose your dignity and fighting spirit," he says, requesting anonymity.
There is still some fighting spirit left in Luang Prabang, though.
"There are a lot of people who have rented out their land, but there are also a lot of original inhabitants living in the centre," says Vinsonneau, who has lived in Luang Prabang since 1999. "Many of them don't want to move anywhere."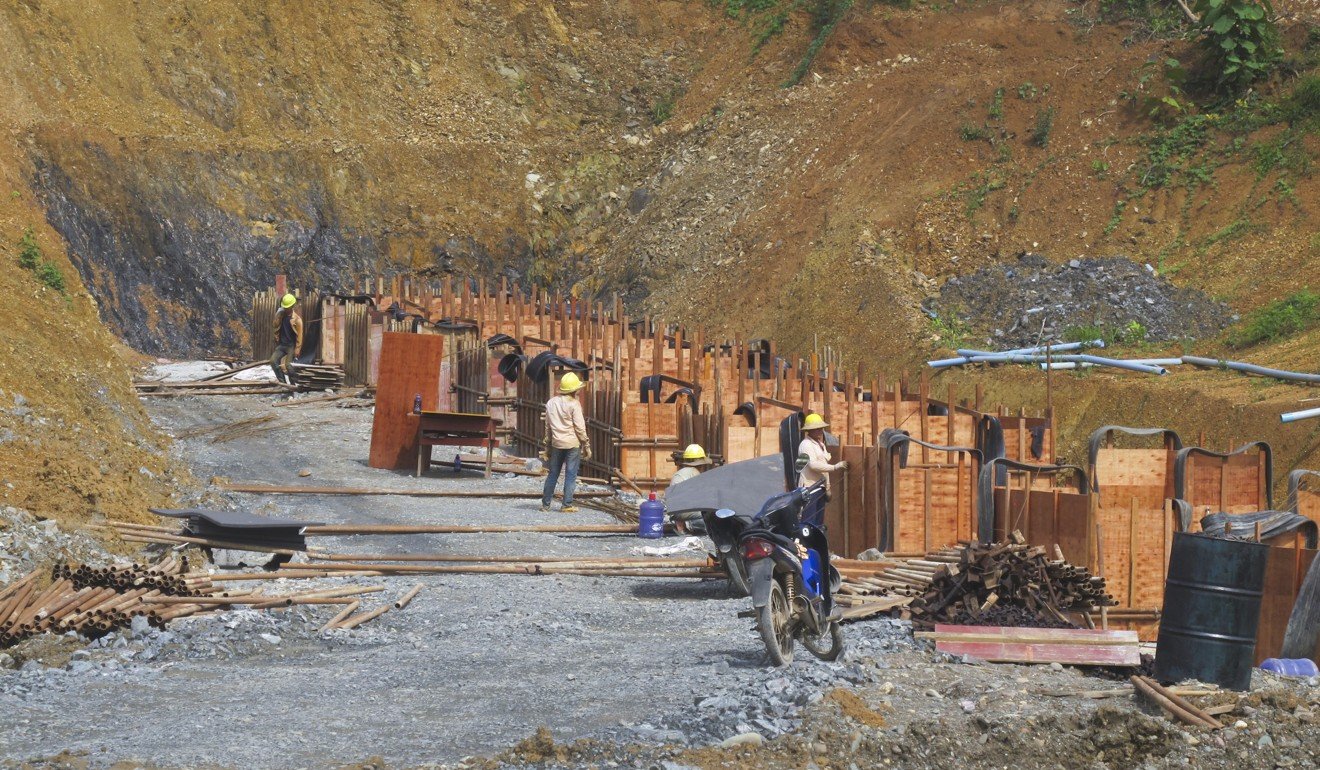 But as construction of the railway progresses – it is now 20 per cent complete – and more Chinese tourists descend on the town, pressure will be on the locals to either learn Mandarin or sell their businesses to Chinese investors who could be better positioned to deal with the influx, at least linguistically.
This could be a great loss for Luang Prabang in terms of culture and tourism, since its charm rests partly in the Lao people and their laid-back nature.
"From what I can see the Lao and French cultures mixed very well. Their architecture is beautiful, the food delicious, but Chinese and Lao are not as good as French and Lao, because the Lao are very passive and polite people, while the Chinese are loud and aggressive," says Walsh. Laos was a French colony from 1893 to 1946 and retains much French influence.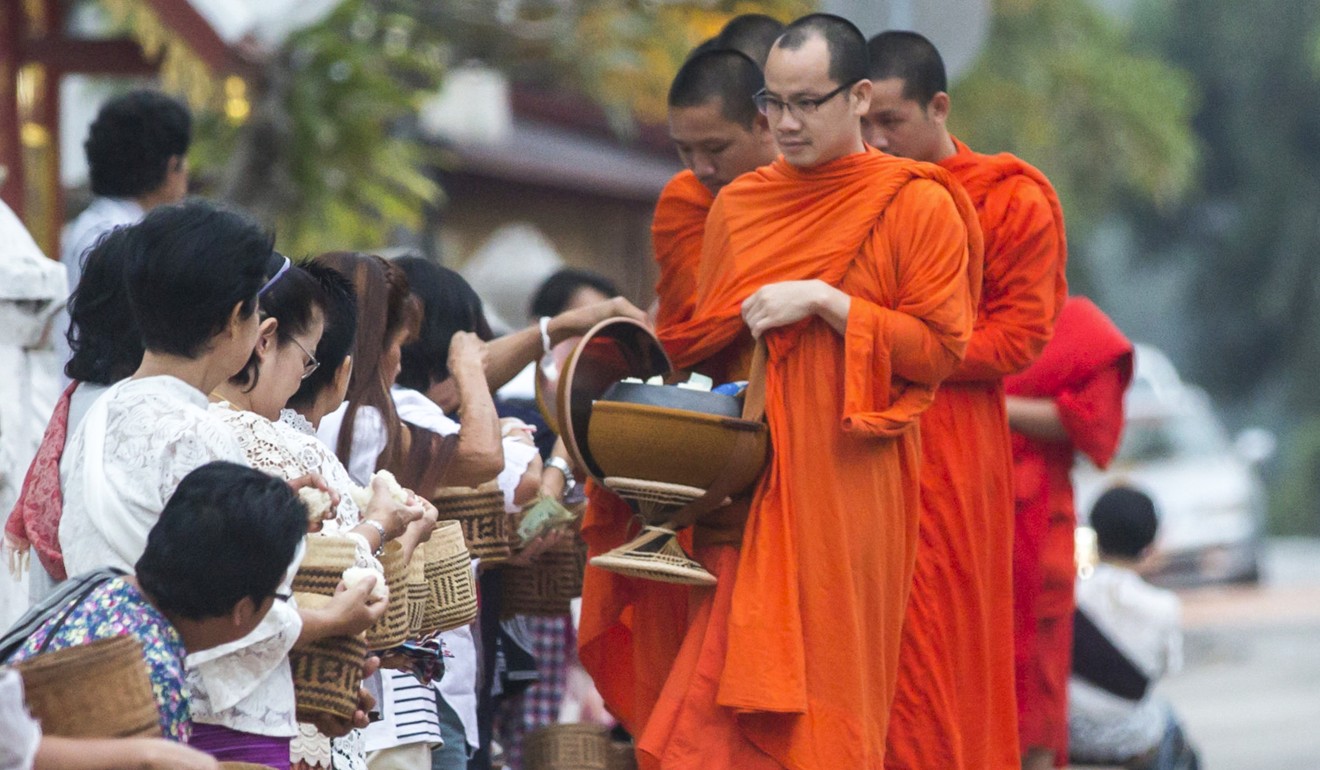 The preservation effort will depend largely on Unesco keeping its strict rules in place and not deserting Luang Prabang as one of its World Heritage Sites.
"Unesco would need a good reason to pull out. We just need to make sure that there is no reason for Unesco to pull out," Vinsonneau says.
A lot also depends on Laotian authorities having the wherewithal and determination to preserve their own heritage.
"The most important thing is our own institutions," the economist says. "They need to be strong. At the moment they are not strong because we have a debt to China in some sense. We get support from the Chinese people, so if the Chinese people break the law in this country, how can we enforce it?"