Villages Inundated As Heavy Rain Lashes Provinces
Source: Vientiane Times
Thousands of people in many provinces are suffering from flash floods after heavy rain in recent days has inundated their communities.

Xayaboury, Bokeo, Xieng Khuang and Vientiane provinces have all been affected by varying degrees of flooding since June 13 and 14. In northwestern Xayaboury province, the swollen Houng River overflowed its banks, swamping riverside villages and partially submerging houses.

Local authorities have been battling to move people to higher ground, the province's Deputy Governor Mr Phetthixay Sounvilay told Vientiane Times on Monday.
Xayaboury district has been the hardest hit and more than 10 villages are affected. Roads, water and electricity supply in flooded areas have been cut off, making it hard to move people and their belongings from flooded houses to higher ground.

"As roads are cut off, we are having to use boats to evacuate people, but we have only a limited number," Mr Phetthixay said. Villagers have been evacuated to places on higher ground, such as schools and other public facilities, while others are staying with relatives in unaffected areas.

The number of people left homeless has not yet been assessed because local authorities are busy evacuating people and providing emergency relief, the deputy governor said.

Many people are now in need of shelter, food and drinking water and some need boats to move around.

In Bokeo province, authorities are preparing safe places where people whose homes have been flooded can take shelter, head of the province's Information, Culture and Tourism Department, Dr Somkhit Vongpanya, said.

As a result of the floods, people need clothing, food and drinking water, while authorities are assessing the extent of the flooding and collecting information about the number of people affected.

Vangvieng district in Vientiane province has also been affected after the Song River overflowed its banks, inundating local communities and resorts in the tourist hotspot. A well-known orange bridge that crosses the river on the way to Chang Cave has been broken.

Parts of Xieng Khuang province are also flooded and local authorities will report details of the situation as more information becomes available, according to Lao Youth Radio. Photos and video clips posted on social media by official mainstream news channels and local people showed how villagers in the provinces were struggling to move their belongings and vehicles.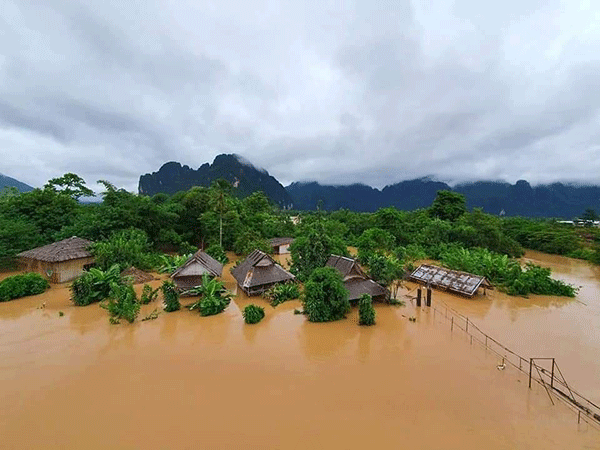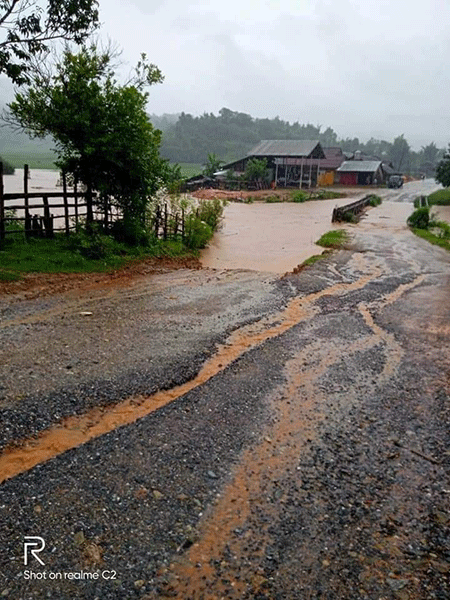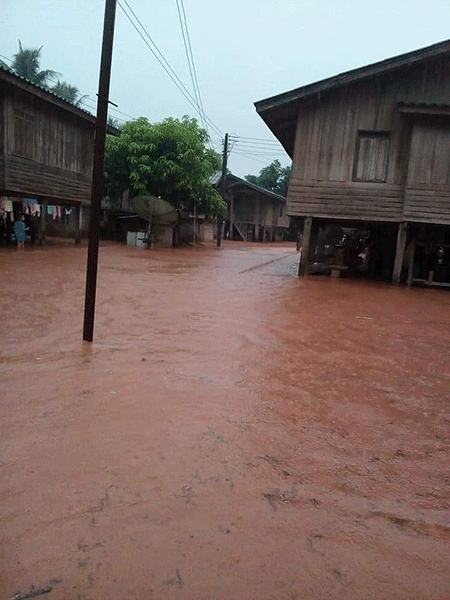 The Meteorology and Hydrology Department warned that heavy rain and wind gusts would occur throughout the country until June 14, with flooding and landslides possible in many areas. The department says there will be no storms from June 15-18 but there will be more rain in some parts of the country. Authorities warn everyone to be prepared for weather extremes and to follow forecasts regularly in order to mitigate the effects of severe conditions.